Announcement of IPF Japan 2023
We are happy to announce that Tahara Machinery will participate in Japan's biggest plastic & rubber exhibition, IPF Japan, held on November 28 -December 2, 2023.
We are exhibiting our newly developed fully electric extrusion blow molding machine for mass production.
Reviewing the constructions of the units, we succeeded in manufacturing the new lineup which is more suitable for the many-headed and more compact layout.
We'll display the 8-head double station machine, which has 3 extruders for 3 layers demonstrating the molding of 1L of bottles.
We will also collaborate with Delta Engineering, a Belgium maker and global provider of downstream solutions for the blow molding industry, and demonstrate post-line.
The bottles taken out of the extrusion blow molding machine are checked by the leak checker and packed by the bagging machine.
Please come and visit our booth located in Halls 7 and 8.
For more information, please contact our sales team.
https://www.tahara-mc.com/en/contact
IPF Japan 2023
https://www.ipfjapan.jp/english/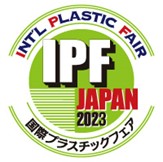 ---